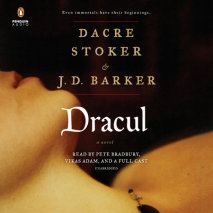 The prequel to Dracula, inspired by notes and texts left behind by the author of the classic novel, Dracul is a supernatural thriller that reveals not only Dracula's true origins but Bram Stoker's--and the tale of the enigmatic woman who connects them.
Mohandas Karamchand Gandhi was born in 1869 in British-occupied India. Though he studied law in London and spent his early adulthood in South Africa, he remained devoted to his homeland and spent the later part of his life working to make India an independent nation.
NEW YORK TIMES BESTSELLER • A modern American epic set against the panorama of contemporary politics and culture—a hurtling, page-turning mystery that is equal parts The Great Gatsby and The Bonfire of the Vanities

NAMED ONE OF THE BEST BOOKS OF THE YEAR BY NPR • PBS • HARPER'S BAZAAR • ESQUIRE • FINANCIAL TIMES • THE TIMES OF INDIA

On the day of Barack Obama's inauguration, an enigmatic billionaire from foreign shores takes up residence in the architectural jewel of "the Gardens," a cloistered community in New York's Greenwich Village.
The young readers' edition of the true story that inspired Lion, the Academy Award nominated film starring Dev Patel, David Wenham, Rooney Mara, and Nicole Kidman.

When Saroo Brierley used Google Earth to find his long-lost home town half a world away, he made global headlines.
Discover the man behind the chocolate bar. Milton Hershey's life was filled with invention and innovation. As a young man, he was not afraid to dream big and work hard. Eventually, he learned the secret to mass-producing milk chocolate and the recipe that gave it a longer, more stable shelf life.