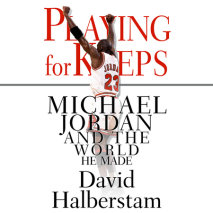 From The Breaks of the Game to Summer of '49, David Halberstam has brought the perspective of a great historian, the inside knowledge of a dogged sportswriter, and the love of a fan to bear on some of the most mythic players and teams in the annals of American sport.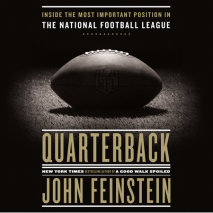 A major new book from #1 New York Times bestseller and sports-writing legend John Feinstein, QUARTERBACK dives deep into the most coveted and hallowed position in the NFL - exploring the stories of five top quarterbacks and taking readers inside their unique experiences of playing the position and holding the keys to their multi-billion-dollar teams.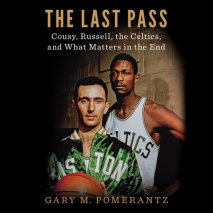 Out of the greatest dynasty in American professional sports history, an intimate story of race, mortality, and regret

About to turn ninety, Bob Cousy, the Hall of Fame Boston Celtics captain who led the team to its first six championships on an unparalleled run, has much to look back on in contentment.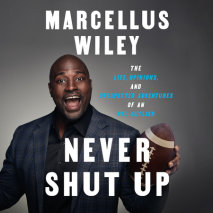 Ex-NFL player, gentleman scholar, and Fox Sports personality Marcellus Wiley sucks you into a world of inner-city violence, Ivy League intrigue, and pro-football escapades that's one part touching, one part hilarious, and all parts impossible to put down.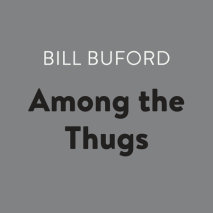 They have names like Barmy Bernie, Daft Donald, and Steamin' Sammy. They like lager (in huge quantities), the Queen, football clubs (especially Manchester United), and themselves. Their dislike encompasses the rest of the known universe, and England's soccer thugs express it in ways that range from mere vandalism to riots that terrorize entire cities.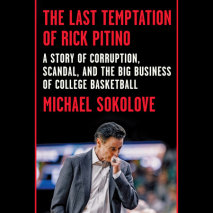 From acclaimed New York Times Magazine author Michael Sokolove, the astonishing inside story of the epic corruption scandal that has rocked the NCAA and exposed the rot and hypocrisy at the heart of big-time college sports.

At a lavish annual event in late August 2017, the University of Louisville athletic director, who made more than $5 million in compensation in 2016, announced an extension of his school's sponsorship deal with Adidas.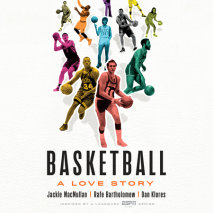 A sweeping and revelatory history of basketball, drawing upon hundreds of hours of interviews with the greatest players, coaches, executives, and journalists in the history of the game.

In an effort to tell the complete story of basketball in all its fascinating dimensions, celebrated journalists Jackie Macmullan and Rafe Bartholomew have compiled nearly a thousand hours' worth of interviews with a staggering number of basketball greats.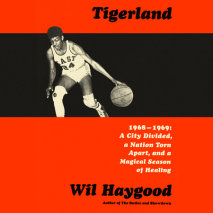 From the author of the best-selling The Butler--an emotional, inspiring story of two teams from a poor, black, segregated high school in Ohio, who, in the midst of the racial turbulence of 1968/1969, win the Ohio state baseball and basketball championships in the same year.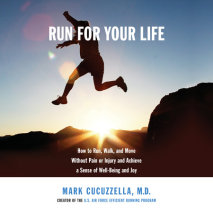 The first running book by a world's leading pioneering running doctor and athlete, creator of the Air Force's Efficient Running program--the result of more than three decades of study, practice, and science that shows us in clearly illustrated and accessible text how easy it is to run efficiently and injury-free, whether you're in your 20s, 60s or 70s; for beginning runners and experienced marathoners.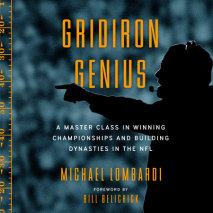 Former NFL general manager and three-time Super Bowl winner Michael Lombardi reveals what makes football organizations tick at the championship level. From personnel to practice to game-day decisions that win titles, Lombardi shares what he learned working with coaching legends Bill Walsh of the 49ers, Al Davis of the Raiders, and Bill Belichick of the Patriots, among others, during his three decades in football.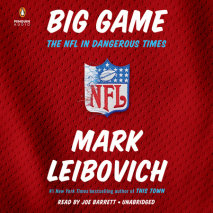 From the #1 New York Times bestselling author of This Town, an equally merciless probing of America's biggest cultural force, pro football, at a moment of peak success and high anxiety

Like millions of Americans, Mark Leibovich has spent more of his life tuned into pro football than he'd care to admit.
Award-winning journalist Sam Anderson's long-awaited debut is a brilliant, kaleidoscopic narrative of Oklahoma City--a great American story of civics, basketball, and destiny.

Oklahoma City was born from chaos. It was founded in a bizarre but momentous "Land Run" in 1889, when thousands of people lined up along the borders of Oklahoma Territory and rushed in at noon to stake their claims.