Young Adult Fiction - Superheroes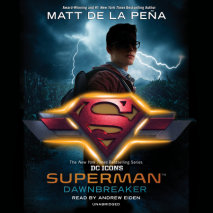 The blockbuster DC Icons series that began with Leigh Bardugo's Wonder Woman, Marie Lu's Batman, and Sarah J. Maas's Catwoman continues with the story of the world's first super hero--SUPERMAN--from award-winning and #1 New York Times bestselling author MATT DE LA PEÑA.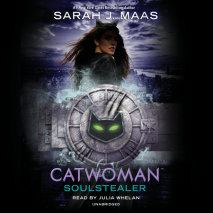 Sizzling with action and suspense, #1 New York Times bestselling author SARAH J. MAAS delivers a coming-of-age Selina Kyle who will steal readers' hearts in a new, highly anticipated YA blockbuster. CATWOMAN.

When the Bat's away, the Cat will play.
This dark and twisty BATMAN in the blockbuster DC Icons series is an action-packed thrill ride from #1 New York Times bestselling author MARIE LU.

AN INSTANT NEW YORK TIMES BESTSELLER

Before he was Batman, he was Bruce Wayne.
Written by New York Times best-selling author Christopher Golden, Runaways is a fresh take on the Marvel fan favorite. This audiobook includes a bonus PDF with the first issue of the revived Runaways comic series written by Rainbow Rowell with art by Kris Anka.
The highly anticipated DC Icons story of the world's greatest super hero. WONDER WOMAN by the # 1 New York Times bestselling author LEIGH BARDUGO.

AN INSTANT NEW YORK TIMES BESTSELLER

"You'll enjoy this book whether you're a fan of Wonder Woman comics, the Wonder Woman movie, Leigh Bardugo, or just YA lit in general.
"Everyone gets mad at hustlers, especially if you're on the victim side of the hustle. And Miles knew hustling was in his veins."

Miles Morales is just your average teenager. Dinner every Sunday with his parents, chilling out playing old-school video games with his best friend, Ganke, crushing on brainy, beautiful poet Alicia.
"Where is she. And what was she doing out on the waves that night."

For Hal, now, this summer is different. Sure he's spending it, as always, with his family at their cottage on the wild west coast of England. But this summer he meets Jackie, beautiful, impetuous Jackie.