Seventeen-year-old Nicole dreams of spending the rest of her life with her boyfriend Nate. So when she finds herself on her way to Paris to study abroad without him, she's less than thrilled. Paris is filled with cars that move at the speed of light, edible snails, and a language that Nicole can't speak or read.
The beloved author Peter Mayle, champion of all things Provence, here in a final volume of all new writing, offers vivid recollections from his twenty-five years in the South of France--lessons learned, culinary delights enjoyed, and changes observed.
A collection of all-new Paris-themed essays written by some of the biggest names in women's fiction, including Paula McLain, Therese Anne Fowler, Maggie Shipstead, and Lauren Willig, edited by Eleanor Brown, the New York Times bestselling author of The Weird Sisters and The Light of Paris.
A language barrier is no match for love. Lauren Collins discovered this firsthand when, in her early thirties, she moved to London and fell for a Frenchman named Olivier—a surprising turn of events for someone who didn't have a passport until she was in college.
Thad Carhart never realized there was a gap in his life until he happened upon Desforges Pianos, a demure little shopfront in his Pairs neighborhood that seemed to want to hide rather than advertise its wares. Like Alice in Wonderland, he found his attempts to gain entry rebuffed at every turn.
Provence, 1970 is about a singular historic moment. In the winter of that year, more or less coincidentally, the iconic culinary figures James Beard, M.F.K. Fisher, Julia Child, Richard Olney, Simone Beck, and Judith Jones found themselves together in the South of France.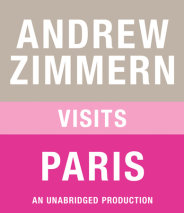 Andrew Zimmern, the host of The Travel Channel's hit series Bizarre Foods, has an extraordinarily well-earned reputation for traveling far and wide to seek out and sample anything and everything that's consumed as food globally, from cow vein stew in Bolivia and giant flying ants in Uganda to raw camel kidneys in Ethiopia, putrefied shark in blood pudding in Iceland and Wolfgang Puck's Hunan style rooster balls in Los Angeles.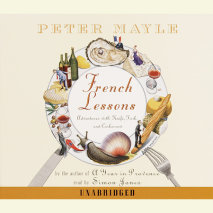 A delightful, delicious, and best-selling account of the gustatory pleasures to be found throughout France, from the beloved author of A Year in Provence.

The French celebrate food and drink more than any other people, and Peter Mayle shows us just how contagious their enthusiasm can be.