Social Science - Human Geography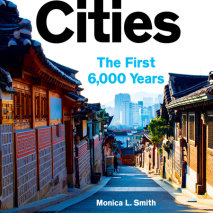 A sweeping history of cities through the millennia--from Mesopotamia to Manhattan--and how they have propelled Homo sapiens to dominance across the globe.

Six thousand years ago, there were no cities on the planet. Today, more than half of the world's population lives in urban areas, and that number is growing daily.
Why did Eurasians conquer, displace, or decimate Native Americans, Australians, and Africans, instead of the reverse. Evolutionary biologist Jared Diamond stunningly dismantles racially based theories of human history by revealing the environmental factors actually responsible for history's broadest patterns.