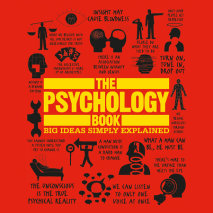 The title description for this item is not yet available.
A riveting memoir and a fascinating investigation of the history, uses, and controversies behind lithium, an essential medication for millions of people struggling with bipolar disorder.

It began in Los Angeles in 1993, when Jaime Lowe was just sixteen.
The captivating, untold story of Hermann Rorschach and his famous inkblot test

In 1917, working alone in a remote Swiss asylum, psychiatrist Hermann Rorschach devised an experiment to probe the human mind. a set of ten carefully designed inkblots.
Finalist for the 2017 Pulitzer Prize in General Nonfiction

An extraordinary narrative history of autism. the riveting story of parents fighting for their children 's civil rights; of doctors struggling to define autism; of ingenuity, self-advocacy, and profound social change.
A revolutionary new theory showing how we can predict human behavior-from a radical genius and bestselling author

Can we scientifically predict our future. Scientists and pseudo scientists have been pursuing this mystery for hundreds and perhaps thousands of years.