Biography & Autobiography - Social Scientists & Psychologists
The captivating, untold story of Hermann Rorschach and his famous inkblot test

In 1917, working alone in a remote Swiss asylum, psychiatrist Hermann Rorschach devised an experiment to probe the human mind. a set of ten carefully designed inkblots.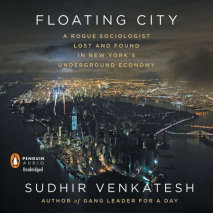 The acclaimed Columbia University sociologist and author of Gang Leader for a Day returns to the streets to connect the dots of New York's divergent economic worlds and crack the code of the city's underground economy. Based on Venkatesh's interviews with prostitutes and socialites, immigrants and academics, high-end drug bosses and street-level dealers, Floating City exposes the underground as the city's true engine of social transformation and economic prosperity—revealing a wholly unprecedented vision of New York.
Have you ever seen something that wasn't really there. Heard someone call your name in an empty house. Sensed someone following you and turned around to find nothing.

Hallucinations don't belong wholly to the insane. Much more commonly, they are linked to sensory deprivation, intoxication, illness, or injury.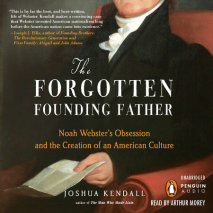 America's own The Professor and the Madman. the story of Noah Webster, author of the first dictionary of American English-and a forgotten leader during a turning point in our nation's history.

Noah Webster's name is now synonymous with the dictionary he created, but although there is much more to his story than that singular achievement, his rightful place in American history has been forgotten over time.
On October 26, 2004, Dominique Green, thirty, was executed by lethal injection in Huntsville, Texas. Arrested at the age of eighteen in the fatal shooting of a man during a robbery outside a Houston convenience store, Green may have taken part in the robbery but always insisted that he did not pull the trigger.