Bridget Jones, beloved Singleton and global phenomenon, is back with a bump in Bridget Jones's Baby. The Diaries.

8.45 P.M. Realize there have been so many times in my life when have fantasized about going to a scan with Mark or Daniel.
Meet Bridget Jones -- a 30-something Singleton who is certain she would have all the answers is she could.

a) lose 7 pounds
b) stop smoking
c) develop Inner Poise

Here is the laugh-out-loud daily chronicle of a hilarious year in the life of the devastatingly self-aware Bridget Jones; a year in which she resolves to.
A GoodReads Reader's Choice

Bridget Jones—one of the most beloved characters in modern literature (v.g.)—is back. In Helen Fielding's wildly funny, hotly anticipated new novel, Bridget faces a few rather pressing questions.

What do you do when your girlfriend's sixtieth birthday party is the same day as your boyfriend's thirtieth.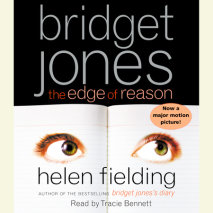 With another devastatingly hilarious, ridiculous, unnervingly accurate take on modern womanhood, Bridget Jones is back. (v.g.)
Monday 27 January.
"7.15 a.m. Hurrah. The wilderness years are over. For four weeks and five days now have been in functional relationship with adult male, thereby proving am not love pariah as recently feared.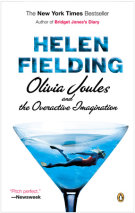 At the close of the last millennium, Helen Fielding debuted the irrepressible (and blockbuster-bestselling) Bridget Jones. Now, Fielding gives us a sensational new heroine for a new era...Move over 007, a stunning, sexy-and decidedly female-new player has entered the world of international espionage.