Tobin McCauley's got a near-certifiable grandmother, a pack of juvenile-delinquent siblings, and a dad who's not going to win father of the year any time soon. To top it off, Tobin's only friend truly believes that the study of chickens will reveal .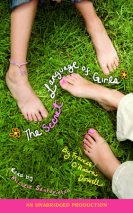 Kate and Marylin have always been the kind of best friends who don't need words to talk to one another; they always just knew what the other was thinking. But lately it's starting to feel as though they don't know each other at all anymore. Marylin decides Kate (who still chases fireflies.
A ghost saved twelve-year-old Maddie's life when she was an infant, her Granny Lane claims, so Maddie must always remember that she is special. But it's hard to feel special when you've spent your life being shuttled from one foster home to another.