Only in the world of the theater can Nat Field find an escape from the tragedies that have shadowed his young life. So he is thrilled when he is chosen to join an American drama troupe traveling to London to perform A Midsummer Night's Dream in a new replica of the famous Globe theater.
Centuries old and thousands of miles from home.

When Emily and Jess Volnik's family inherits a remote, crumbling Scottish castle, they also inherit the Boggart--an invisible, mischievous spirit who's been playing tricks on residents of Castle Keep for generations.
He's back--and up to his old tricks.

It's been two years since Emily and Jess Volnik visited ancient Castle Keep in Scotland and made the acquaintance of the Boggart, a mischievous shape-shifting spirit who has lived in the castle for centuries.
On holiday in Cornwall, the three children discover an ancient map in the attic of the house that they are staying in. They know immediately that it is special. It is even more than that--the key to finding a grail, a source of power to fight the forces of evil known as the Dark.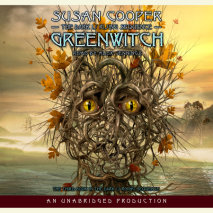 Simon, Jane and Barney, enlisted by their mysterious great uncle, arrive in a small coastal town to help recover a priceless golden grail stolen by the forces of evil, the Dark. They are not at first aware of the strange powers of another boy brought to help, Will Stanton—nor of the sinister significance of the Greenwitch, an image of leaves and branches that for centuries has been cast into the sea for good luck in fishing and harvest.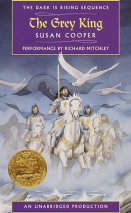 Will is the last-born of the Old Ones, immortals dedicated to saving the world from the forces of evil. And now it is Will's task to wake--with the golden harp--the six who must be roused from their long slumber in the Welsh hills to prepare for the last battle between the Dark and the Light.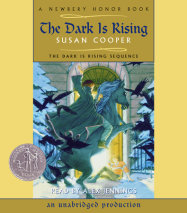 On the Midwinter Day that is his eleventh birthday, Will Stanton discovers a special gift--he is the last of the Old Ones, immortals dedicated to keeping the world from dominations by the forces of evil, the Dark. At once, he is plunged into a quest for the six magical Signs that will one day and the Old Ones in the final battle between the Dark and the Light.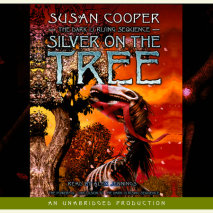 The final volume of Susan Cooper's brilliant and absorbing fantasy sequence known as The Dark Is Rising.

The Dark is rising in its last and greatest bid to control the world. And Will Stanton--last-born of the immortal Old Ones, dedicated to keeping the world free--must join forces with his ageless master Merriman and Bran, the Welsh boy whose destiny ties him to the Light.