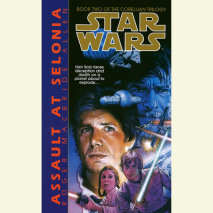 The blockbuster adventures of Star Wars "RM" continue in the second book of the Corellian trilogy...

Assault At Selonia

Imprisoned on the planet Corellia, Han Solo finds himself at the mercy of his "dark side" cousin, Thracken Sal-Solo.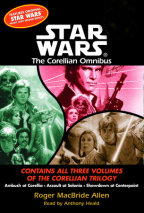 In this third and final volume of the Corellian trilogy, Han and Luke lead the Alliance in a mad scramble against the Selonian rebels for control of the planetary technology.

When a loyalist ship approaching Selonia is blasted out of space, Han Solo quickly realizes that rebel forces are turning planetary repulsors into weapons of immense destruction.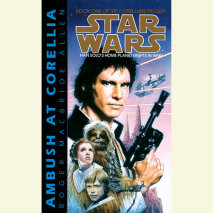 In this first episode of an exciting new trilogy, the blockbuster adventures of Star Wars "RM" continue...

Ambush At Corellia

A trade summit on Corellia brings Han Solo back to the home planet he left many years before. Arriving on the distant planet with Leia, their children, and Chewbacca, Han finds Corellia overrun with agents of the New Republic Intelligence and finds himself part of a deceptive plan whose aim not even he understands.