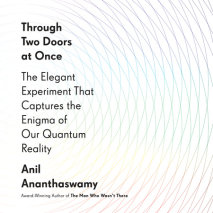 The intellectual adventure story of the "double-slit" experiment, showing how a sunbeam split into two paths first challenged our understanding of light and then the nature of reality itself--and continues to almost 200 years later.

Many of science's greatest minds have grappled with the simple yet elusive "double-slit" experiment.
.Nominated for the 2016 PEN/E.O. Wilson Literary Science Writing Award.
.An NBC News Notable Science Book of 2015.
.Named one of Publishers Weekly's Best Books of 2015.
.A Book of the Month for Brain HQ/Posit Science.
.