Two great spiritual masters share their own hard-won wisdom about living with joy even in the face of adversity.

The occasion was a big birthday. And it inspired two close friends to get together in Dharamsala for a talk about something very important to them.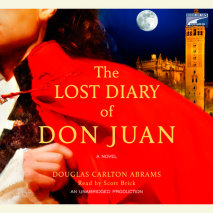 Douglas Abrams's magical debut novel captures the heart of the Spanish Golden Age and the secret life of the world's greatest lover–Don Juan.

It was a time of discovery and decadence, when life became a gamble and the gold that poured endlessly into the port of Sevilla devalued money, marriage, and love itself.