From the internationally acclaimed and Man Booker Prize-winning author of The Sea and the Benjamin Black mysteries--a vividly evocative memoir that unfolds around the author's recollections, experience, and imaginings of Dublin.

As much about the life of the city as it is about a life lived, sometimes, in the city, John Banville's "quasi-memoir" is as layered, emotionally rich, witty, and unexpected as any of his novels.
From the Man Booker Prize-winning author of The Sea, a dazzling and audacious new novel that extends the story of Isabel Archer, the heroine of Henry James's The Portrait of a Lady, into unexpected territory.

Isabel Archer is a young American woman, swept off to Europe in the late nineteenth century by an aunt who hopes to round out the impetuous but naïve girl's experience of the world.
The Man Booker Prize-winning author of The Sea gives us a brilliant, profoundly moving new novel about an actor in the twilight of his life and his career. a meditation on love and loss, and on the inscrutable immediacy of the past in our present lives.
On a languid midsummer's day in the countryside, old Adam Godley, a renowned theoretical mathematician, is dying. His family gathers at his bedside. his son, young Adam, struggling to maintain his marriage to a radiantly beautiful actress; his nineteen-year-old daughter, Petra, filled with voices and visions as she waits for the inevitable; their mother, Ursula, whose relations with the Godley children are strained at best; and Petra's "young man"—very likely more interested in the father than the daughter—who has arrived for a superbly ill-timed visit.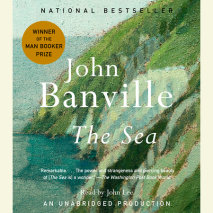 The author of The Untouchable ("contemporary fiction gets no better than this"—Patrick McGrath, The New York Times Book Review) now gives us a luminous novel about love, loss, and the unpredictable power of memory.

The narrator is Max Morden, a middle-aged Irishman who, soon after his wife's death, has gone back to the seaside town where he spent his summer holidays as a child—a retreat from the grief, anger, and numbness of his life without her.